News
1.2.3 EVENTS IS NOW LABELED enVol!
Published : 2020-06-22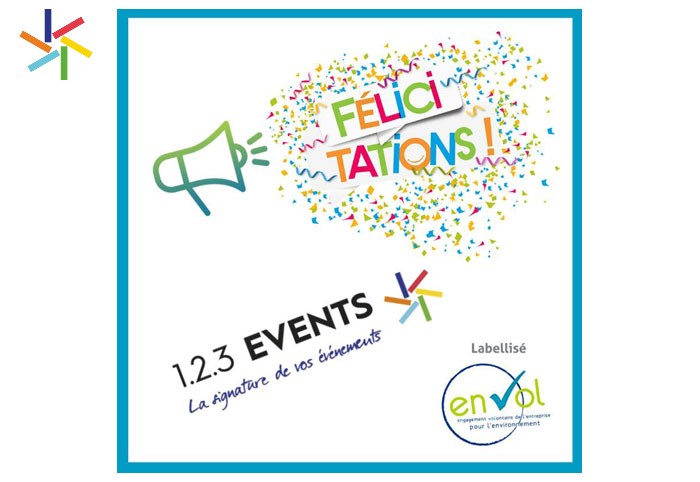 The EnVol label identifies and brings together companies that are committed to reducing their impact on the environment, protecting natural ecosystems and biodiversity.
It is essential that companies that always do more to ask less from nature are easily identified by all those who wish to consume more responsibly.
1.2.3 EVENTS team is very proud to be the first event agency to obtain the precious enVol label!
Our company has voluntarily engaged in an environmental approach by obtaining the enVol label,
We rely on three fundamental commitments:
- Compliance with environmental regulations
- Continuous improvement of environmental practices and performance
- Environmental awareness of staff.
Thanks to these commitments changed into concrete actions in an improvement plan, we would like to register our activity in a sustainable and therefore more environmentally friendly framework.