News
1.2.3 EVENTS THANKS MEDICAL STAFF, FULLY ENGAGED AGAINST CORONAVIRUS!
Published : 2020-09-22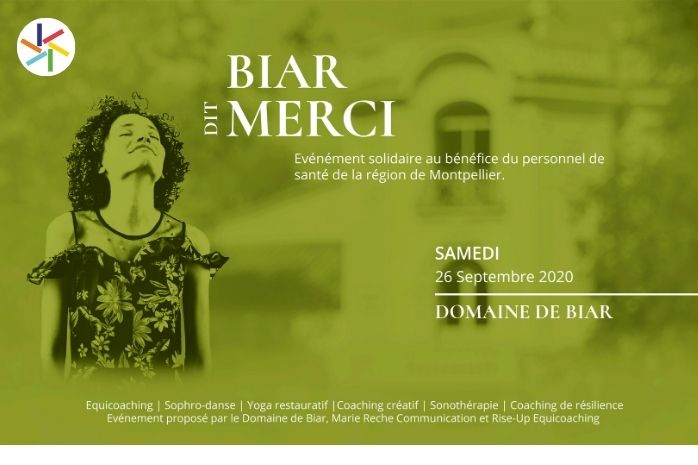 1.2.3 EVENTS gives a warm Thank You to all health personnel, on the front line to face the crisis we are living, by being a partner of this great day at Domaine de Biar.
The program : Sophro Danse, Equi Coaching, Restaurative Yoga, Creative Coaching, Sound Therapy, Resilience Coaching...
In short: we will pamper them!