Published : 2023-09-20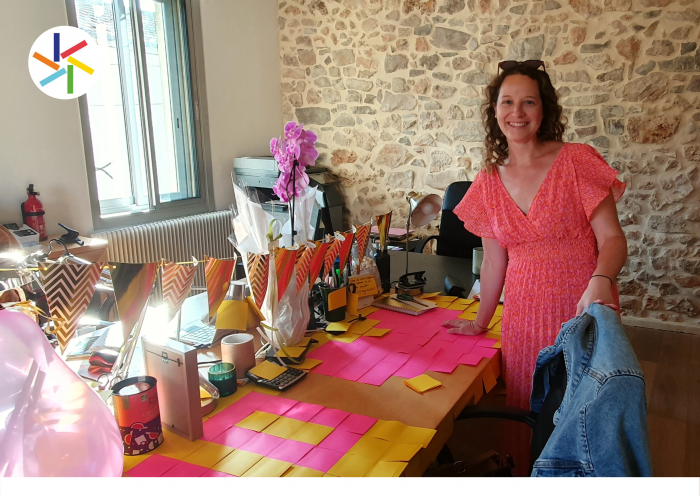 A very happy company anniversary to Laure who is celebrating 10 years in our agency this month!
Laure is a solar project manager! You probably know her for her legendary good humor and her incredible sense of organization. But she is also a caring, motivating colleague who is always there to create a great atmosphere in our offices!
Her little secret for boundless energy... candies, cookies, and chocolate bars!
A decorated office, a festive garland, gifts and a post-it hunt game in the agency, what a beautiful and moving surprise that was reserved for me on my arrival by Isabelle, my director and my colleagues. "Happy 10 years in the agency "

Already 10 years!

I notice the strong bonds in the team since I started.

In 10 years, I have always worked with great, caring colleagues and a attentive manager. A chance to evolve in this warm atmosphere.

I notice the loyalty of customers and I enjoy meeting them at recurring events. What a pleasure to recreate new memories or discuss previous ones.

Same with our service providers. Some of them I have known since I started at the agency. It's a lot of trust and sympathy that has been established over 10 years.

The years go by and I notice that I still experience the same pleasure in my missions. It is a satisfaction to support our clients in their event project.

The job has evolved, my private life too (I became a mother), the agency has grown.

In 10 years, a lot has happened and it's a pride for me to be part of 123EVENTS 😊

Laure