Who are we ?
We are mobilizing for positive events!
We believe that an event should be inclusive, more ecological and solidary.
1.2.3 EVENTS strives to improve the health of our planet through environmentally friendly practices and programs.
At 1.2.3 EVENTS, we strive to always act in a socially responsible and ethical manner.
To this extend, we are committed to a GLOBAL CSR APPROACH: fight against digital exclusion, responsible purchasing, zero single-use plastic, selective sorting, recycling, local production in short circuits, carbon footprint, inclusion, promotion and support for people who work alongside us etc...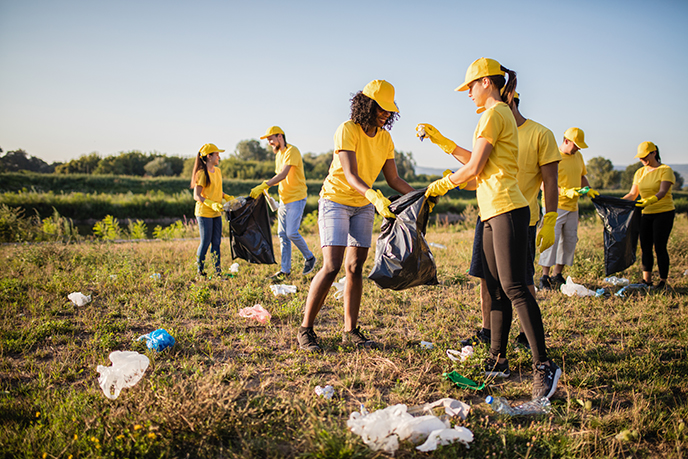 PEOPLE
We put human first, always! Consideration of social impacts and human rights guides everything we do.
We want to create a happy and healthy workplace that fosters trust and encourages diversity and equal opportunities for all.
We actively encourage professional development by offering our staff the opportunity for training and support their professional advancement within the agency.
ENVIRONMENT
We are committed to sustainable development and have developed a comprehensive environmental management program to guide our efforts.
Our goal is to continue to reduce our direct impact on the environment by actively managing our waste, emissions and consumption of natural resources.
We obtained the EnVol label in 2020.
ETHIC
 1.2.3 EVENTS establishes and adheres to exemplary standards of professional conduct. We are committed to continually expand the reach of our community engagement through volunteer and fundraising activities and by supporting local businesses wherever we operate.
We are committed to promote and always respect human rights before choosing an event destination.